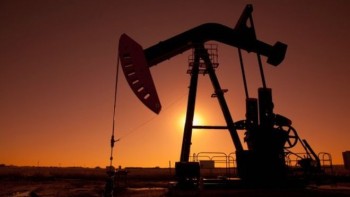 A year almost to the day after telling a conference in Perth that Sacgasco would not be back to make a presentation in 2017 unless they had drilled their Dempsey well in California, the Perth-based company has struck gas and stock market success on the Australian Securities Exchange.
Speaking from Chico, California, after the company had announced that wireline and mud logs in the first phase of the Dempsey Well had confirmed four zones of interpreted gas saturated sandstones at 1005 metres with a net gas pay estimated of 30 to 50 feet, enough to cover the well costs, Sacgasco managing director Gary Jeffery, described the wild roller coaster of the past 12 months.
"A year ago we were languishing, unloved and nobody wanted to know us," he said of a company in quicksand back in 2016 as investors had "given up on us drilling a well".
"We had been talking about the Dempsey well for about three years. But then we decided we would change our approach and we were able to consolidate the joint venture which was ourselves, Xstate Resources and three private companies.
We acquired the three private companies to take ourselves to 90% in Dempsey and 75% in Alvares (Natural Gas Prospect) and that gave us operatorship control, the ability to negotiate farm-outs and that was the momentum needed to move on," Jeffery said of the strategy that turned things around.
The turnaround was reflected by market analysis company Australian Oil and Gas Research revealing this month that Sacgasco had rated in the top three oil and gas share price performers on the ASX for the 12 months to August 25. The best performers in that period were Rey Resources, whose share price grew 275% to 30C; Blue Energy, 233% to 8C and Sacgasco, 218% to 9C.
Jeffery, with over 40 years of experience in the oil and gas game, said investors had warmed to Sacgasco's vision for the Sacramento basin as, "one of least explored sub-basins in the world under and adjacent to a prolific (Sacramento) gas basin which has already produced over 11Tcf of gas".
"We found there were very few wells drilled into an older sequence of rocks, albeit not that old, cretaceous in age, and we couldn't understand why and so we set about doing some work and putting some prospects together on that play," he said.
"We farmed out some of our equity to two other parties and retained a 50% working interest which we advertise as a 1Tcf gas prospect, recoverable, and keep 50%, and we are paying 15-20% to retain 50% equity.
"Some 6000 wells have been drilled into the known part of the Sacramento Basin and a number of those produced the 11-plus Tcf of gas out of the basin to date. We are drilling down into the less knowns part of the geological sequence and in doing so we released that we've got very good gas shows in multiple zones in the first series of rocks underneath, so it's all working according to what we've been advertising, which we hope will give shareholders confidence that we know a little about what we are talking about.
"I told investors last year that as we drill through multiple zones we expected to see gas shows. We've seen that in the upper section and now proven them by logs to be what we believe is produce able. Now we've seen gas shows where we expected them in the next zone down and we've got at least five more zones, in reality probably six or seven layers that could have sands in them. I expect anything with porosity on this structure is likely to be filled with gas to meet or exceed our advertised targets."
In its latest update to the ASX, Sacgasco said the next wireline logs would be run after reaching a planned total depth of 3,200 metres.
"We continue to be pleased with the execution of the drilling and the additional gas shows seen in the Dempsey well. "As previously observed it is very encouraging that since drilling out of the 9 5/8" casing, all potential reservoir zones interpreted from mud logs have been associated with significant gas shows," Jeffery said.
"These extensive gas shows have required increased mud weights which slow down the drilling rate. We are currently drilling through a hard zone that we interpret to be associated with a prognosed geological feature. These factors in combination with the need for drilling bit changes and equipment maintenance, and earlier high-pressure equipment installation and inspection mean we are around nine to 10 days behind our anticipated schedule.
"Multiple interpreted prospective reservoir zones remain to be drilled. Further updates will be provided on meaningful results from the evaluation of the target sandstone reservoirs."