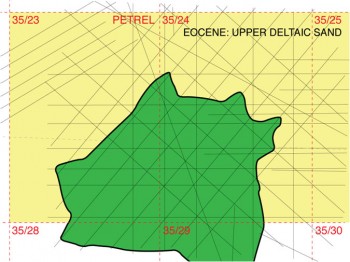 Petroleum Geo-Services (PGS) has started shooting the Breanann 3D seismic program in the Irish Atlantic for free carried Irish explorer Petrel Resources (15%) and its farm-in partner and operator, Woodside (85%).
Expected to take five weeks, the Breanann 3D seismic program began in late June on Frontier Exploration Licence 3/14, encompassing about 40% of the total 2400km2 program.
AIM listed has spruiked exploration in the Porcupine Basin on the basis of no royalties paid in Ireland, a tax rate of 25% and a mega discovery scenario that caps the tax rate at 40%.
The Dublin-based junior said a working petroleum had been demonstrated in the Porcupine Basin with shows of oil and gas and condensate recorded. Regional migration of hydrocarbons is likely to have been northwards and towards the basin margins.
The company said stacked targets mapped at Eocene (Lower Tertiary), Lower Cretaceous and locally Jurassic levels facilitates drilling and testing of several targets with one well.
Results from work as well as regional work indicated five leads and two additional plays at three stratigraphic levels, with Lower Cretaceous mounded fan complexes similar in seismic character to many of the recent Cretaceous oil discoveries offshore West Africa and Upper Eocene fan mounds.
The Lower Cretaceous target is characterised by a large mounded feature with four-way dip closure onlapped by mud-prone seismic facies. It is interpreted as a basin floor fan deposit, infilling and mounding residual Late Jurassic topography. The undrilled structure with a seismic signature significantly different from the mud-prone Lower Cretaceous strata drilled within the basin. The large mounded feature directly overlaps Upper Jurassic strata with proven mature source rocks.