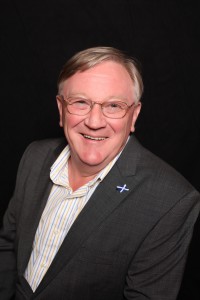 Mark the date now because February 2018, from the 18th to the 21st to be precise, is set to be an epoch-making moment in the annals of geophysics in Australia, in Sydney to be exact, as ASEG, PESA and AIG join forces to run their first joint geoscience Conference.
The Conference will focus on subject matters that are over the three bodies' areas of specialisation. Geoscience and the Exploration Industry in Australasia crosses many borders both legal and scientific and is intended to be the Australasian geoscience event of 2018, Max Williamson, Immediate Past Federal President of PESA announced.
"We are going to involve our speakers and registrants in minerals, coal, uranium, oil and gas, energy and groundwater. We all recognise the increasing crossovers of technical interest," Mr Williamson added.
Countries involved will include Australia, New Zealand, Papua New Guinea, Indonesia, China and developing parts of Asia.
Planning is at an advanced stage with the Conference locking down the new Sydney Convention Centre as the venue and is considered to be the most advanced and technically superior convention centre in the Southern Hemisphere.
"All the key committees are established and representatives will soon be approaching our targeted key note speakers in Australia and overseas covering the exploration areas of interest to our exploration industry," Mr Williamson said.
"The technical papers committees will be forwarding out calls of interest for papers presenters in mid-February 2017 and we will be targeting some paper presenters with particular technical aspects in mind.
"Planning will ensure that there will be several workshops run by leading technical gurus before and after the Conference for those seeking to continue to update themselves and ensure they remain technical competent and relevant.
"Our social program will well and truly meet the needs of all attendees as only a 24 hour city like Sydney can produce."
So keep February 18-21 open in your diaries and allocate your training budget to this very special Congress that is designed for you and will be world class.
Your initial contact persons for the Conference should be Selina Moscatt at ICMSA in Sydney on 02-9254-5000 or your local ASEG, PESA or AIG representative in your capital city.
If you need high level attention for energy oil and gas call Max Williamson (PESA) on 0417-453-021 as Joint Chair.
Come, join us and be enthused.