PESA SA/NT October Technical Luncheon
Cooper Energy – A Tale of Two Cities
When: Thursday 26th October, 12pm for 12:30
Where: Club Braggs at The Public Schools Club, 207 East Terrace, Adelaide SA 5000
Speaker:
Hector Gordon, Cooper Energy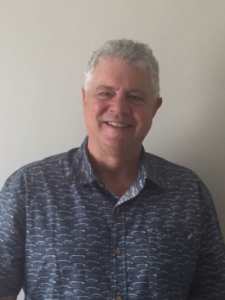 Cooper Energy is a South Australian success story, growing from its listing in 2002 as an exploration company with no reserves and a $15 million market capitalisation, to a company today having reserves exceeding 50mmboe and a market cap of more than $450 million.
Over its 15 year history, the company, driven by changing corporate strategies, has twice moved across the Nullabor.  Like many oil & gas companies, through its relatively short history Cooper has experienced the best and worst of times, driven by wisdom and perhaps a degree of foolishness at times.  It has emerged from a winter of despair and now enters a spring of hope as its efforts in the last 6 years to re-focus the company on southeastern Australian domestic gas projects come to fruition.
This talk will review Cooper's history, its current activities, the outlook for its future and the roller coaster ride experienced by its shareholders.
Hector Gordon is a geologist, graduating from Flinders University of S.A. in 1976, following which he joined Delhi Petroleum, working as a wellsite geologist in the Cooper Basin. Subsequent employers included Esso, AGL, Santos, Beach and Cooper. He is currently a Non-Executive Director of Cooper Energy and Bass Oil.
Although Hector has been based in Adelaide for about two thirds of his 40+ year career, this is his first (and most likely last) opportunity to address a luncheon meeting of the S.A. Branch.
In addition to lunch, Club Bragg's great range of drinks will be on offer:
Coopers – pale ale, sparkling ale, stout, mid strength and light.
Goodiesons – brown ale, pilsner, malboc, wheat, stout, red ale, pale ale
West End – Draught
Kersbrook Hills – Cider
House wine: GMH Shiraz and 90 mile Sav Blanc
Please note that bookings will close at 5pm on Monday 23rd October.