PESA SA/NT Technical Luncheon
Eliciting Expert Opinions and Uncertainty Assessments for Decision Making
When: Thursday 22nd June, 12pm for 12:30
Where: Club Braggs at The Public Schools Club, 207 East Terrace, Adelaide SA 5000
Speaker:
AAPG Distinguished Lecturer Professor Steve Begg, Australian School of Petroleum, University of Adelaide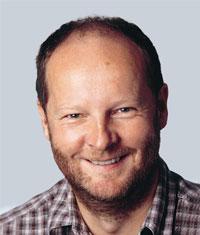 Formal decision-making tools (e.g. Monte Carlo simulation, decision trees, probability, etc) require the elicitation of expert opinions and uncertainty assessments. But our heads are just not wired for uncertainty. Years of behavioral research on how people deal with uncertainty and its consequences reveal a variety of cognitive biases leading to error-prone heuristics. Inappropriate attitudes towards risk are major value destroyers and the way most organizations assess people's performance tends to exacerbate these undesirable effects!
The lecture will start by clarifying the relationship between uncertainty and decision-making and then exposing a common misunderstanding about the true nature of uncertainty — the fact that it is in our heads, not an inherent "parameter" of the systems we deal with. This has profound implications for uncertainty assessment. The difference between uncertainty and risk, and between uncertainty and variability will also be covered. A clear understanding of these concepts, combined with a decision-driven focus, can free experts to express their knowledge with greater integrity and lead to a more efficient, and more value-creating, mind-set around dealing with uncertainty.
Outcomes of recent research on the presence and impact of heuristics & biases, specifically within oil and gas industry, will be reviewed. A cognitive-science perspective can offer practical suggestions on how to avoid them and thus lead to improved outcomes for individuals and corporations.
Professor Steve Begg is the AAPG Roy M. Huffington Distinguished Lecturer. Steve is a professor and former head of the Australian School of Petroleum, University of Adelaide. His focus is on tools and processes for asset and portfolio investment decision-making under uncertainty, including psychological factors in eliciting expert opinions and uncertainty assessments. Previously he was director for Decision Science and Strategic Planning with Landmark Graphics (a Halliburton company), where he was responsible for leading improved economic evaluation and decision-making for both Landmark and its customers. He also was with BP for 13 years, the last six of which were spent in a variety of senior geoscience and engineering operational assignments in Alaska, which spanned production-forecasting, economic evaluation, petroleum engineering and reservoir characterization roles. He spent seven years as a researcher and project manager with BP Research, where his focus was on risk and uncertainty assessment related to reservoir modelling.Steve has published numerous papers on topics such as investment evaluation/economics, decision-making, psychology of expert judgements and reservoir modelling. He co-authored a book, "Making Good Decisions," commissioned by the SPE, and was the lead person in starting SPE's Economics & Management journal. He is the recipient of SPE's Asia-Pacific regional award (2012) and top international award (2016), for the Management and Information discipline. Steve is a frequent speaker at industry conferences and delivers in-house short courses on decision-making, uncertainty, psychology of expert judgements and economic evaluation topics. In 2003 he was a Society of Petroleum Engineer (SPE) Distinguished Lecturer with the topic, "I Would Rather Be Vaguely Right Than Precisely Wrong: A New Approach to Investment Decision-Making," and again in 2011 with the topic "Reliability of Expert Judgements and Uncertainty Assessments." In 2000 he chaired an SPE forum, "Adding Value by Leveraging Risk, Options and Portfolio Management," and later chaired the SPE Forum Coordinating Committee. He currently sits on the SPE M&I Discipline Committee and its Distinguished Lecturer Committee. In 2014 he was elected to the Board of the Society of Decision Professionals. Steve holds a doctorate in geophysics and a bachelor's degree in geological geophysics, both from Reading University, England.
In addition to lunch, Club Bragg's great range of drinks will be on offer:
Coopers – pale ale, sparkling ale, stout, mid strength and light.
Goodiesons – brown ale, pilsner, malboc, wheat, stout, red ale, pale ale
West End – Draught
Kersbrook Hills – Cider
House wine: GMH Shiraz and 90 mile Sav Blanc
Please note that bookings will close at 5pm on Monday 19th June.