PESA SA/NT March Technical Luncheon
Reservoir Architecture and Heterogeneity in Marginal Marine Systems
When: Thursday 1st March, 12pm for 12:30
Where: Club Braggs at The Public Schools Club, 207 East Terrace, Adelaide SA 5000
Speaker:
Dr Frank Rarity, Australian School of Petroleum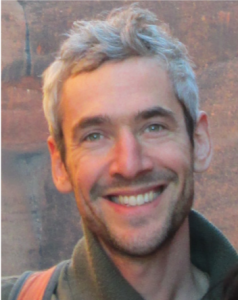 The interactions of wave, tide and fluvial processes at the shoreline produce architecturally complex mixed-process deposits. Depositional models commonly used for subsurface modelling however, tend to be oversimplified end-member wave-, tide- or fluvial-dominated scenarios. As a result, existing geometrical databases tend to be oversimplified and have limited predictive capability for sand body geometry and heterogeneity in the subsurface.
We present herein a classification system specifically tailored for mixed-process marginal marine reservoirs. The architectural classification scheme integrates the scales of small-scale sedimentology (e.g. core) through to regional sequence stratigraphy (e.g. wireline-log correlation, reflection seismic). The classification also applies to modern deposits, which allows for direct comparison of dimensions of architectural units between modern and ancient settings. Case studies are used to illustrate how the classification can be used across both modern and ancient mixed-process systems, and its applications to subsurface reservoir characterisation and modelling.
Dr Frank Rarity specializes in marginal marine sedimentology, syn-rift tectono-stratigraphy, and the use of digital survey tools for studying modern and ancient reservoir analogues. He was formerly a Post-Doctoral Research Fellow with the WAVE Consortium and is currently a consultant geologist and adjunct lecturer at the Australian School of Petroleum, University of Adelaide.
In addition to lunch, Club Bragg's great range of drinks will be on offer:
Coopers – pale ale, sparkling ale, stout, mid strength and light.
Goodiesons – brown ale, pilsner, malboc, wheat, stout, red ale, pale ale
West End – Draught
Kersbrook Hills – Cider
House wine: GMH Shiraz and 90 mile Sav Blanc
Please note that bookings will close at 5pm on Monday 26th February