This month, PESA QLD have teamed up with the Professional Petroleum Data Management (PPDM) Association, to welcome PPDM CEO, Trudy Curtis to present a technical luncheon entitled "The Speed of Data".
PPDM is a not for profit professional society and standards organisaton for data management in Exploration and Production.  PPDM have members across the world, and host member events including technical seminars and workshops.  Trudy is travelling to Brisbane to host a PPDM Mini-Workshop (link here) and also a Public Training Course (link here).
PESA QLD is confident that Trudy's presentation will assist our members to implement industry best practice, and leverage cutting-edge digital technologies to develop innovative workflows.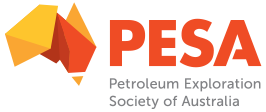 This technical lunch is held in conjunction with the Professional Petroleum Data Management (PPDM) Association.
PPDM members qualify for member discounts, see ticket options below for details.
The Technical Lunch will be held at the Brisbane Hilton Hotel, in the "Victoria's Room" with access from the Hilton Main Foyer on level 6.
For detailed directions, see explanation below.
Please note the Early Bird ticket pricing cutoff times described below.
.
Presentation:
The Speed of Data
.
Venue:
Hilton Hotel Brisbane, 190 Elizabeth Street, Brisbane QLD 4000
Victoria's Room, Access from Level 6. (Detailed directions below)
.
Date & Time:
Thursday, 22nd August 2019,    12:15 pm
.
Presentation Abstract:
Today's business runs at the speed of its analytics; analytics run at the speed of data. Analytics programs are crucial to corporate competitiveness, yet many companies struggle to fully leverage new and emerging analytics technology. This talk will focus on an aspect of how the words we use can help or hinder our progress to leveraging technology to its fullest. The examples used will include the PPDM Association's "What is a Completion".
Tickets for the Technical Luncheon can be purchased below.
Please be advised of the early bird cutoff date.
Early bird pricing will remain available up until Wednesday 14th August, 5:00 PM after which, standard pricing will come into effect.
Early Bird Ticket Price
Standard Ticket Price
PESA/PPDM Members – $55
Non-Members – $75
Student / Retired Members – $30
PESA/PPDM Members – $75
Non-Members – $95
Student / Retired Members – $30
Registrants may elect to book a 'Talk Only' ticket below.  Chairs will be made available at the back of the room for members wishing to attend the presentation.
Talk Only tickets are free of charge, however, no refreshments or lunch is included.
Victoria's Room can be accessed by two means.  Detailed directions are below:
1) Entry from Queen Street Mall
Enter the lifts located just to the left of Mick O'Malley's Irish Pub, and take the lifts to Level 6.  Once you exit the lifts, Victoria's Room is immediately to the left.
2) Entry from Elizabeth Street
Enter the foyer located on 190 Elizabeth Street, and take the lifts to level 6 (Main Foyer).  Victoria's Room is located in the back of the main foyer towards the right as you walk past Vintaged Restaurant.

---
---
For those interested to hear more about PPDM's Mini-Workshop or the Public Training happening in Brisbane, see below:
---