.

.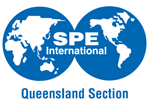 .
---
PESA QLD & SPE QLD Presents
Short Course:    Making Good Decisions under Uncertainty (3 days)
Date:      Tuesday 19th – Thursday 21st February 2019
Venue :     Santos Place, 32 Turbot Street, Brisbane QLD 4000
$1350 – PESA and SPE Members

Exclusive price for members of PESA and SPE
Price includes digital course notes, lunch refreshments and a copy of Professor Begg's book "Making Good Decisions"
Short course attendees are also automatically booked in for the 21st February PESA QLD lunchtime technical talk, where Steve will be presenting a talk entitled "Decisions, Uncertainty and "Risk" Attitudes."  Further information about the lunchtime technical talk can be found here.
---
Course Abstract
Making decisions to yield optimal returns on the allocation of human and financial resources is a key component of most technical and managerial jobs. The Oil and Gas business revolves around making decisions in uncertain situations, often of a complex nature, whose consequences are not immediately obvious and which must be made with incomplete information and within time & budget constraints. Your company's fortunes (and your own life) are a product of decisions and uncertainties whose outcomes cannot be controlled. The failure of many decisions to return the value expected, or possible, suggests that the current ways of making decisions are no longer sufficient, if they ever were.
Like many other spheres, good decision-making abilities do not arise from "natural talent", but by learning and developing a set of skills, honed by experience. However, most people have not been taught how to make good decisions (or judgements) in uncertain or complex situations. Such skills are typically not offered through traditional petro-technical education, or even in many MBAs. Further, because the way to make good decisions and judgements under uncertainty is non-intuitive, people do not just "stumble across" how to do so. Companies looking to improve decision outcomes have to deliberately develop them in decision-makers and decision-analysts.
Course Outline
Module 1: Decisions, Uncertainty and Eliciting Expert Opinions & Judgements
This module starts by exploring the fundamental concept of uncertainty and its relationship to risk, ambiguity, variability and decisions. The subjective nature of probability is demonstrated and discussed. The goal is to achieve a good, clear understanding of similar/related concepts, which will enable efficient and consistent discussions/applications.
Some parts of the industry have adopted formal, quantitative methods (e.g. probability theory, expected monetary value, Monte Carlo simulation, decision trees, VoI, etc) for dealing with decisions under uncertainty. However, little attention has been paid to the requirement that the users of these methods are entirely rational and perfect information processors under uncertainty. But our heads are just not wired for good reasoning about uncertainty! Years of behavioral research show we are subject to a variety of value-destroying biases and cognitive limitations. Further, the reward/penalty systems of organizations can magnify these effects!
The module explores biases and other "thinking" issues that are particularly pertinent to the oil and gas industry and shows how a cognitive perspective can offer practical suggestions for avoiding them. Although the topic is a serious one, elements of the course will be light-hearted and should be approached with a sense of fun and participation. Topics to be covered will be:
• Decisions & Uncertainty in Business Context
.     – Business performance, uncertainty and "thinking"
.     – Decision-making (ranking) vs predictions, risk attitudes.
.     – The nature of uncertainty. Related concepts of ambiguity, risk, variability
• Judgements under Complexity and Uncertainty
.     – Developing valid/rational beliefs under uncertainty
• Common Traps in Judgement and Decision Making
.     – Biases (systematic errors) in assessing uncertainty & reasoning
.     – Learning from visual judegments
• Summary of Biases and Formal Uncertainty Assessment Techniques
Module 2 – How to Make Good Decisions
The objective of this module is to explore & teach a structured, practical methodology for making good decisions. It is specifically designed to address a common set of factors that make decision-making hard and is supported by rigorous theoretical foundation (this will not be discussed). The methodology is entirely scalable in that its principles can be implemented within a few minutes or over the course of months or a few years, depending on the nature of the decision. Thus, it is applicable to exploration and production decisions and from relatively small investments, such as whether or not to core a well, or choosing a supplier of services or software, to major field development or exploration program decisions.
Attendees are expected to relate their own experiences to the course content through frequent discussions. The roles of particular tools (eg decision-trees, Monte Carlo simulation, strategy/scenario analysis, etc) in implementing the methodology will be identified, but these tools themselves will be taught in Module 3. Attendees will take away some simple spreadsheet tools and processes that will help their decision-making and the course will also help with personal decisions (choosing job, house, school etc). Topics to be covered will be:
• Introduction to Decision-Making
.     – Decision Analysis
.     – Decision Elements, Hard decisions, Good Decisions,
• Multi-objective decision-making methodology
.     – Advocacy vs structured decision-dialogue approach
.     – Structuring/Framing
.     – Evaluating/Modelling
.     – Assessing & Deciding
• Assessing decision quality, both during and after decision-making process
• Simplifications, scaling to fit the decision situation
Module 3: Tools for Uncertainty Assessment and Decision-making
The purpose of this module is to develop a good understanding of, and ability to interpret the output of, two key tools – Decision Tree Analysis (DTA) and Monte Carlo Simulation. Underlying "theory" will be addressed only where necessary to illuminate the concepts and/or their limitations. Attendees will be expected to engage in a highly-participatory learning experience: extensive use will be made of worked examples and exercises – participants will need access to computer/laptop with Excel. The tools learned will be applicable to both personal and professional decision-making.
The module will conclude with a brief session aimed at changing people's perceptions regarding uncertainty – a) that it is not always worthwhile reducing it and b) you can create value from it. The main idea behind using DTA to value the collection/analysis of information (to reduce uncertainty) will be explained and it will be shown how DTA can be used to value designing flexibility into projects, where the purpose of the flexibility is to mitigate the downsides of uncertainty (risk) and/or to exploit its upside potential (opportunities) Topics to be covered will be:
• Brief Review of Probability
• Monte Carlo Simulation – with applications to portfolio aggregation and diversification
• Decision-tree analysis – diagramming complex decision situations and then solving for best choice and risk profile; sensitivity analysis
• Application to creating additional value by valuing information (before getting it) and designing-in flexibility
Who Should Come ?
This program is suitable for all who make decisions, provide input to decisions, or want to know how decisions are (or should be) made. It will benefit petroleum engineers, geoscientists, managers/team leads, business unit leaders, commercial analysts, economic evaluators, strategists.
Expectations
• A series of practical exercises support the course material
• A PDF of the presented slides will be provided after the class, along with Excel spreadsheets of examples and problems solutions
• All attendees will need a laptop computer – two-people sharing a laptop is fine, and best if one person is not familiar with Excel.
Important Note
Attendees enrolled in this course are also offered a ticket to the PESA Technical Luncheon on Thursday 21st. Steve Begg will be delivering a presentation for PESA QLD on a related theme surrounding risk and uncertainty within the oil and gas business.
---