Navigation:
—
Home
—
Day 1
Plenary Session
& Social Function
Day 2
PESA
Symposium
Day 3
Technology Day
& Social Function
Day 4
University
Science Day
Day 5
Field Trips &
Workshops
Registration
&
Ticketing
—
Sponsorship
—
Exhibitor Booth Sponsorship Opportunities
Booths are a fantastic way to enhance exposure of your company and for direct interface with attendees.  Booths are being offered alongside the Plenary Session and the PESA Symposium events which are being held on Day 1 and 2 at the Brisbane Convention and Exhibition Centre.  Booth sponsorship  details are attached as part of the sponsorship package document.
Booth numbers are limited and can be secured by contacting the Booth Coordinator directly (qld-treasurer@pesa.com.au) or booking on the PESA website (www.pesa.com.au).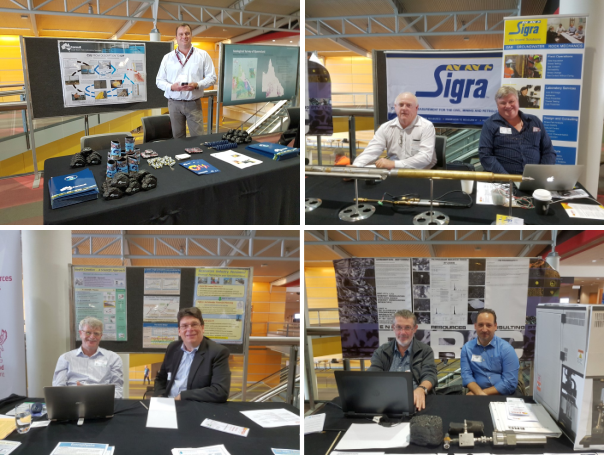 A selection of happy booth exhibitors displaying their wares at the QLD PESA Symposium, 2016
---

Dear PESA Member,
Preparations are well advanced for the 2017 Gas for the Future event, a joint collaboration between PESA Queensland branch, the University of Queensland, FESQ Queensland branch and SPE Queensland Section.
The event will run from Monday 4 September to Friday 8 September, at two main venues, the Brisbane Convention and Exhibition Centre, South Bank Brisbane, and the University of Queensland, St Lucia. We are expecting a significant contingent from China to attend the event, as well as interstate and local attendees. We would like to encourage you or your company to be part of this Event as a sponsor.
This event builds on previous successful individual events including the Annual PESA Queensland Symposium, the FESQ-SPE Technology Day and the 2016 China-Australia Unconventional Natural Gas Forum and Exhibition held in Beijing. Each individual organisation felt that combining their events to provide an innovative week-long program would benefit both attendees and the individual organisations.
The structure of the week is summarised below:


There are a number of sponsorship opportunities available: including Platinum, Gold and Silver. Additional opportunities exist to sponsor networking events, workshops and field trips (to be offered subject to interest). Sponsorship packages can be purchased at the bottom of this webpage. We are also happy to discuss other opportunities if any of these packages do not suit your company.
Depending on the level of sponsorship chosen, your company would be:
recognised on program and posters;
acknowledged throughout the week; and
have access to display booths and additional discounted attendance.
Exhibitor Booths are also available for Monday and Tuesday, details are attached as part of the sponsorship package document. These are limited and can be secured by contacting the Booth Coordinator directly (qld-treasurer@pesa.com.au) or booking on the PESA website (www.pesa.com.au).
Also attached is a promotional flyer for your notice board that details this year's event. Registration for the event will be via the PESA website, and we expect to open registrations in July. We will also make sponsorship registration available via the website.
We look forward to welcoming you in September, and hope that you can sponsor this event and help
make it a success.
Kind regards

Professor Jim Underschultz
Chair of Petroleum Hydrodynamics, Centre for Coal Seam Gas
On behalf of the Gas for the Future organising committee
Jim Underschultz University of Queensland
Sue Slater, PESA
Melanie Fitzell, PESA
Justin Gorton, FESQ
Marcel Croon, SPE
Natalie Chadud, SPE