This month, PESA QLD are very pleased to welcome Mark Reilly and Zsolt Hamerli from the University of Queensland, Centre for Coal Seam Gas.  Mark and Zsolt will co-present their research on the Sequence Stratigraphic subdivisions of the Surat Basin.
In addition to this presentation, the PESA QLD Scholarship winner for 2018, Ms Rachael Ciesiolka will present a brief outline of her scholarship winning undergraduate research, entitled "Detrital zircon provenance of the Precipice Sandstone, Surat Basin"
Guest Speaker:
Mr Mark Reilly and Zsolt Hamerli, UQ Centre for Coal Seam Gas
.
Presentation:
A practical methodology to Sequence Stratigraphic sub-division of the Surat Basin
.
Venue:
Transcontinental Hotel, 482 George Street

,

 Brisbane QLD 4000


PLEASE NOTE NEW EVENING VENUE



.
Date & Time:
25th July 2019,    5:00pm
(Presentation Commences 5:30 pm)
.
Presentation Abstract: (Co-Presented by Mark Reilly and Zsolt Hamerli)
The Jurassic to Cretaceous aged Surat Basin stratigraphy has traditionally been subdivided litho-stratigraphically into formal formations and units. The current challenge with this framework is rarely are correlated surfaces between adjacent wells and fields time equivalent or consistent.
Sequence stratigraphic methodologies are inherently chronostratigraphic and best represent time equivalent units at 3rd to 4th order cyclicity.
A Centre for Coal Seam Gas (UQ) project set up to investigate well to well correlations into 1st, 2nd, 3rd, & 4th order cycles with a systematic analysis of well tied seismic data provides a sequence stratigraphic framework (SSF) to test lithostratigraphic data and ultimately provide a framework to model field and basin wide data.
A best practice methodology of deep datumed wells, tied to seismic where possible, allow the interpretation of shallower less stratigraphically consistent well data into the SSF. The presentation will outline suggested nomenclature divorced from traditional unit and formations, correlation methodologies and the incorporation of dated samples to test the SSF. Results include the observation that with changing depositional systems up-section rates of subsidence have increased.
Presentation Abstract: (Presented by Rachael Ciesiolka)
Petrographic (QFL) and detrital zircon U-Pb data are used to investigate provenance and diachroneity of the Late Triassic-Early Jurassic Precipice Sandstone, Surat Basin. Seminal petrographic studies have proposed the provenance of the system as occurring across the Thomson Orogen paleocatchment, and further within the south and southwestern Eromanga Basin margins. A total of 2690 new concordant U-Pb dates were produced for 13 samples from two drillholes intersecting the Precipice Sandstone and over and underlying formations. Overall, spectra are generally consistent with signatures for the Thomson Orogen, with additional young ages indicating reworking of sediments within exposed basins within catchment such as the Adavale, Bowen, and possibly Cooper basins, and likely from exposed sediments along the Roma Shelf (and possibly Nebine and Eula ridges). Oldest ages, combined with stratigraphic correlation and petrographic analysis support a major system that received sediment along its course, but was ultimately driven by an uplift in northern-intracratonic Australia.
Tickets for this event can be purchased below.
Please note:
– Ticket pricing includes technical presentation, a selection of canapés, and a limited bar tab
– Early bird pricing will remain available up until Thursday 18th July, 12:00 Midday.
Early Bird Ticket Price
Standard Ticket Price
PESA Members – $30
Non-Members – $35
Student / Retired Members – $15
PESA Members – $35
Non-Members – $40
Student / Retired Members – $15
---
Guest Speaker: Mr Mark Reilly
Mark Reilly is an experienced petroleum geologist, having undertaken projects on the North West shelf, the Bowen/Surat Basin, the Georgina Basin and Libya amongst others. He has extensive experience in field geology and geomorphology, and is particularly familiar with Central Queensland, the Flinders Ranges and Lake Eyre. Mark holds a Bachelor of Applied Science in Geology from the Queensland University of Technology, a Bachelor of Science (Honours) from the National Centre for Petroleum Geology and Geophysics at the University of Adelaide. Mark leads industry field geology training courses and He is a senior research associate at the Centre for Coal Seam Gas (University of Queensland). Mark has published in AAPG special publication, EABS Journal and the APPEA Journal, and has presented at many local and international conferences.
Guest Speaker: Mr Zsolt Hamerli
Zsolt Hamerli is an experienced petroleum geophysicist and geologist holding a Bachelor of Applied Science in Geology from the Queensland University of Technology (first-class honours). He has over 17 years of professional experience in oil and gas exploration as a seismic interpreter and analyst in the Cooper Eromanga Basins, Gippsland and Otway, USA Gulf of Mexico, and deep water Sarawak and Sabah Malaysia/Brunei. Zsolt is currently engaged as a researcher bringing a wealth of knowledge to the University of Queensland's Centre for Coal Seam Gas.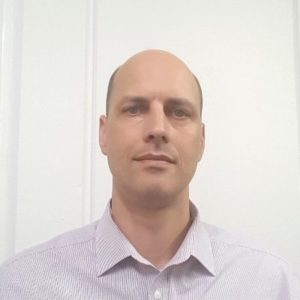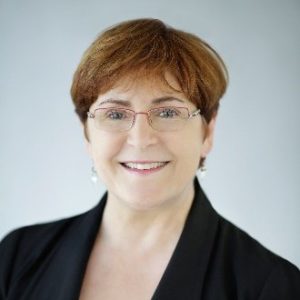 Research Contributor: Professor Suzanne Hurter
Professor Suzanne Hurter has recently joined The University of Queensland and was appointed Energi Simulation Industrial Research Chair after a career in the oil and gas industry in various roles in Shell (Netherlands), Schlumberger (Netherlands and Australia), QGC (BG-Group) and Arrow Energy (Shell-Petrochina). Previously she has worked in academia in Germany (Helmholtz Centre for Geosciences in Potsdam and the Leibnitz Institute of Applied Geophysics in Hannover) and Brazil (University of São Paulo). She holds a PhD (Geology) from The University of Michigan (USA).
Research interests and activities include hydrocarbon maturation and thermal evolution of sedimentary basins, carbon sequestration, coupled modelling of flow, heat in porous and fractured media and using numerical modelling to evaluate and improve onshore gas production.
Guest Speaker: Ms Rachael Ciesiolka
Rachael has just completed her Honours project in sedimentology and geochemistry at the University of Queensland. While completing her studies, she worked as a graduate/assistant geologist and has gained numerous exposures across the Surat Basin and the coal mining industry.
Her driving passion lays broadly within the energy resources sector, with particular interests in basin architecture and reservoir characterization.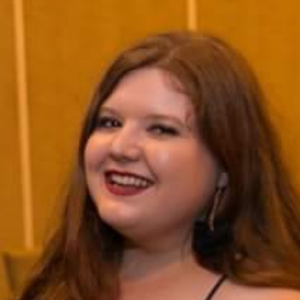 ---
Sponsorship
PESA QLD is a wholly volunteer-supported organisation, and we are actively seeking corporate sponsorship in order to keep event costs as low as possible.
Funds raised through corporate sponsorship will contribute towards costs such as venue hire, Audio/Visual (AV) services costs, and the subsidies for student attendance.
If you are interested to sponsor PESA Events, please contact qld-president@pesa.com.au
---