This month, PESA QLD are very pleased to welcome Dr Scott Mildren, from Ikon Science to present our May technical event.
Dr Mildren will be presenting a talk entitled "The Evolution of Geomechanical Models for Improved Application to Unconventional Plays."
Whilst visiting Brisbane, Dr Mildren is also teaching a PESA short Course entitled "Geomechanics for Unconventional Resource Plays."  For further details about the short course, please follow the link here.
Guest Speaker:
Dr Scott Mildren, Ikon Science
.
Presentation:
The Evolution of Geomechanical Models for Improved Application to Unconventional Plays
.
Venue:
Transcontinental Hotel, 482 George Street

,

 Brisbane QLD 4000


PLEASE NOTE NEW EVENING VENUE



.
Date & Time:
23rd May 2019,    5:00pm
(Presentation Commences 5:30 pm)
.
Presentation Abstract:

The importance of geomechanics in the productivity of unconventional plays is becoming more widely accepted. It is known to directly control rock behaviour and consequently influence drilling and production activities. However, geomechanical models are inherently uncertain by their nature requiring a wide range of data inputs and calibrations.
In the past we have relied on relationships between geomechanical properties such as Young's Modulus, Poisson's Ratio, Brittleness Index, and TOC in place of complete geomechanical models themselves. Here we present an improved workflow and property model that addresses geomechanical model accuracy to predict pre-drill rock behaviour directly.
This presentation reviews some of the fundamental concepts underlying this approach to geomechanical modelling for unconventional plays and illustrates, with examples, where the accuracy of direct geomechanical behaviour prediction can benefit unconventional operations.
Tickets for this event can be purchased below.
Please note:
– Ticket pricing includes technical presentation, a selection of canapés, and a limited bar tab
– Early bird pricing will remain available up until Thursday 16th May, 12:00 Midday.
Early Bird Ticket Price
Standard Ticket Price
PESA Members – $30
Non-Members – $35
Student / Retired Members – $15
PESA Members – $35
Non-Members – $40
Student / Retired Members – $15
---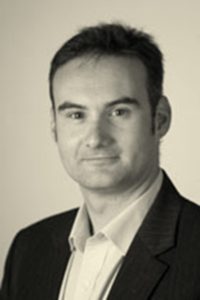 Guest Speaker: Dr Scott Mildren

Scott completed his PhD at the University of Adelaide Australia in 1997 and took up a position as structural geologist and geomechanicist with Z&S (Asia) Ltd. (now Baker Atlas). From 1999 until 2003 he was among the academic staff at the Australian School of Petroleum and the National Centre for Petroleum Geology and Geophysics researching various geomechanical related issues such as, fault and cap rock seal integrity, fractured reservoirs, wellbore stability and trap risk.
In 2001 Scott co-founded JRS Petroleum Research Pty Ltd providing geomechanical and image log services to the petroleum industry in the Asia Pacific region. JRS was purchased by Ikon Science in 2012 to become Ikon's global Geomechanics group. Scott now spends his time between Australia and the U.S. as Solutions Lead for Ikon's Geomechanical Centre of Excellence. Scott is a member of AAPG, ASEG, EAGE, PESA, SEG, SPE and SPWLA.
---
Sponsorship
PESA QLD is a wholly volunteer-supported organisation, and we are actively seeking corporate sponsorship in order to keep event costs as low as possible.
Funds raised through corporate sponsorship will contribute towards costs such as venue hire, Audio/Visual (AV) services costs, and the subsidies for student attendance.
If you are interested to sponsor PESA Events, please contact qld-president@pesa.com.au
---