Welcome to the
2018 PESA QLD Symposium
 webpage
PESA QLD's annual Symposium, a full day event which highlights petroleum exploration and production activity in Queensland. This is a popular event which often draws a sizeable crowd of delegates from industry, academia and government sectors.
Local and International specialist speakers will present a series of short presentations focussed on exploration and production activity, from a technical, economic and social perspective.
Exhibitor booths will also be available, with attendees able to interact directly with exhibitors.
The PESA QLD symposium is being held on Thursday 6th September, 2018 at Brisbane Convention and Exhibition Centre, South Bank, Brisbane.
Bookings for PESA Symposium are NOW OPEN!
Scroll below to book your ticket
Sponsorship is currently open for the 2018 PESA QLD Symposium.
If you or your company are interested to sponsor this event, please click here to view the sponsorship opportunities being offered.
If you are interested in booking an exhibitor booth, please find details here.
Brisbane Convention and Exhibition Centre
---
2018 PESA QLD Symposium
Proudly Sponsored By:

---
Event Details:
Brisbane Convention & Exhibition Centre
Cnr Merivale and Glenelg Streets
South Bank, Brisbane
Queensland Australia
Thursday 6th September, 2018
Registrations open at 08:30 am, with opening remarks commencing 9:00 am
---

Schedule of Events:
Registrations
08:30 – 09:00
Session 1


09:00 – 10:20

Rachel Kieft
President, PESA QLD
Opening remarks
Rachael Cronin
Department of Natural Resources and Mines and Energy
Address from the Deputy Director-General, Minerals and Energy Resources
Stephen Kelemen
Deputy Chair – Petroleum, Queensland Exploration Council
Queensland Resources and Exploration Gateway
Justin Gorton
Director, Basin Studies
Geological Survey of Queensland (GSQ)
Department of Natural Resources and Mines and Energy
The evolving role of the GSQ in the resources life cycle
Morning Tea
10:20 – 11:00
Session 2
11:00 – 12:15


Session sponsored by Senex Energy

Paul Balfe
ACIL Allen Consulting
Eastern Australia Gas Supply Review: where will the new supply come from?
James Plumb
Carter Newell Lawyers
The Australian Domestic Gas Security Mechanism – what was that all about?
Anna Koscianski
Senex Energy
Project Atlas – Development in the Fast Lane
Lunch and Poster Session
12:15 – 13:15
Session 3
13:15 – 14:45


Session sponsored by Stantec

Paul Henson
Geoscience Australia
Exploring for the Future – Discovering the South Nicolson Basin region
Bronwyn Camac
Santos
Cooper Basin Deep Coal – The New Unconventional Paradigm: Deepest Producing Coals in Australia
Alex Bruce
Bridgeport
Toolebuc'king the Trend in Southwest Queensland
Afternoon Tea
14:45 – 15:15
Session 4
15:15 – 16:45


Session sponsored by In Gauge

Peter Crosdale
ERC
Use of Programmed Pyrolysis Techniques (RockEval) in Assessing Hydrocarbon Potential of Old (Precambrian) Rocks
Fiaz Mohinudeen
Source to Reservoir Solution
Impacts of thermal history and maceral composition on Walloons coal seam gas system
Melanie Fitzell
Comet Ridge
Comet Ridge – Exploration Update
Closing Remarks
16:30 – 16:45
Sam Ware
Symposium Chair, and Vice President, PESA QLD
Farewell drinks in Foyer
16:45 – 17:45
---

Registration and Ticketing:
Bookings for PESA Symposium are NOW OPEN!
Scroll below to book your ticket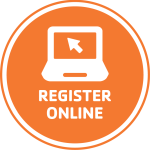 ---
Ice Breaker Social Networking Evening – 5th September, 5:00 – 8:00pm:
PESA QLD are hosting an Ice-Breaker networking event on the evening before the Symposium.
The venue for this event is the Southbank Beer Garden, only a short walk from the Convention Centre.
Tickets for this event can be booked below. A selection of Drinks and Canapes are included in the ticket price.
Standard Ticket Pricing:
PESA Members – $30
Non-Members – $40
Venue: South Bank Beer Garden
Address: 30BA Stanley Plaza, South Brisbane South Bank
Commencing 5:00pm
http://southbankbeergarden.com.au/
---
---