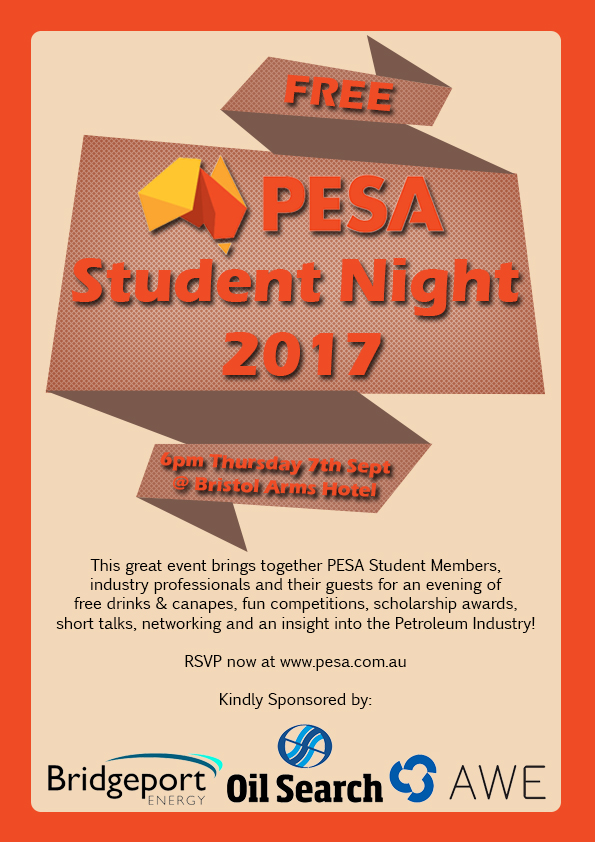 ---
2017 PESA NSW Branch Student-Industry Night
Kindly sponsored by Oil Search, AWE and Bridgeport
PESA NSW is proud to bring you the 2017 PESA NSW Student-Industry Night!
Date: Thursday 7th September 2017
Time: 6pm
Who: PESA Student Members, Industry Professionals and guests
Where: Bistrol Arms Hotel, 81 Sussex st, Sydney
---
Studying Geoscience and/or Petroleum Engineering but not yet a student member? Don't panic…Just sign-up by going to the "memberships" tab and fill-out the student member application page. Student Membership costs $27.50 per year.
Please book online in advance for venue and catering purposes.
For any enquiries please contact  nsw-secretary@pesa.com.au.