PESA NSW Technical Lunch

Talk one: Re-evaluation of the Petroleum Potential of the Darling Basin (Western NSW)
Presented by Jola Jaworska
and
Talk two: NSW Strategic Release of Exploration Areas  
Presented by Diane Crosdale 


Re-evaluation of the Petroleum Potential of the Darling Basin (Western NSW)
Summary:
The Darling Basin is one of Australia's largest underexplored frontier sedimentary basins in Australia with only just over 30 wells drilled and less than 2,000 km of seismic data acquired to date.  The basin has been attracting moderate attention of oil and gas explorers since the 1960s. Gas shows have been documented throughout the Darling Basin including in exploration wells, underground mines, and water bores.
Recent studies and the acquisition of new geoscientific data by the NSW Government have provided the opportunity to re-evaluate the prospectivity of the Darling Basin. As a result the prospectivity of the basin increased with good quality reservoirs identified.
The Petroleum and Renewables group of the Geological Survey of NSW is pleased to be given an opportunity to present on the results of the current work aiming to re-evaluate the petroleum potential of the Darling Basin.
Speaker:
Jola Jaworska graduated from the Jagiellonian University in Krakow (Poland) with a Msc in Geology, majoring in stratigraphy and research projects. She moved to Australia in 2001 and joined NSW Department of Mineral Resources in 2003 as a member of the Coastal Quaternary Mapping Team. When the Department moved to Maitland in 2005, she joined the Petroleum and Renewables group (formerly Petroleum Geoscience) and since 2008 has been filling a senior geoscientist position. Through her career she has been working on state-wide petroleum and geothermal assessments, basin evaluation, and modelling. For a while now, she has been called by her colleagues "a permanent fixture" in NSW Geological Survey's Petroleum scene.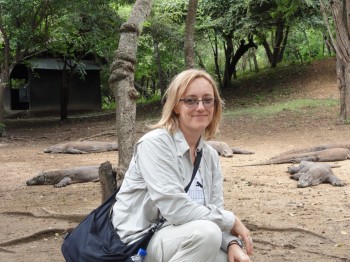 NSW Strategic Release of Exploration Areas
Abstract:
In November 2014 the New South Wales (NSW) Government set out a series of actions to pause, reset and restart a sustainable gas industry for NSW. NSW gas demand and supply reinforce the need for the development of a gas industry.
Under this reset, gas exploration areas will be released through the Strategic Release Framework process. The Framework is an independent and transparent process. Utilising geological, economic, environmental and social data including the outcomes of community engagement, areas considered suitable for exploration will be nominated for release. The Framework recognises that there are competing uses for land, and seeks to balance these interests. The Advisory Body, being the independent review body, will conduct these assessments. All release areas will be the subject of a competitive selection process.
Diane Crosdale + Author Affiliations The APPEA Journal 57(2) 418-420 https://doi.org/10.1071/AJ16195 Accepted: 6 April 2017   Published: 29 May 2017
Speaker:
Diane Crosdale is a highly experienced senior manager, holding post-graduate qualifications in environmental management, urban and regional planning and an MBA. Diane has over 25 years of experience working in local and state government.
Date & Time:      
Tuesday 8th August. Doors open 12pm, presentation begins 12:30pm.
Both talks are 20 minutes each.
Cost:
PESA Members*:                               $55.00
AIG / ASEG/ SPE Members:             $55.00
Non-members:                                   $70.00
PESA Students Members*:              $11.00
*Members must log on to the PESA website to see the member prices
Venue:
Castlereagh Boutique Hotel, 169 Castlereagh St, Sydney, NSW
Bookings close Thursday 3rd August 2017 for venue and catering purposes.
---