PESA NSW Melbourne Cup and Oil Price Prediction Lunch
 Tuesday 5th November 2019,  12:00 noon for 12:30 start
Celebrate the race that stops the nation!
The race will be played on the big screen with raffles and a Calcutta.  A prize for the winner of last year's best estimate for the Brent oil price will also be awarded. A special room has been booked exclusively for our event at the Castlereagh Boutique Hotel.
For any queries regarding the event please contact the NSW Secretary at nsw-secretary@pesa.com.au.
Guest Speaker
Presenter Name: Daniel Levy
Position: Head of Research, Australasia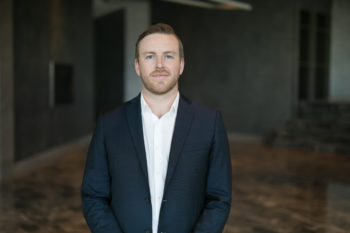 Daniel Levy is Rystad Energy's Head of Research for the Australasia region, with 10 years' experience across both E&P research and operational roles. Daniel holds a Master of Finance and a double Bachelor degree in Geology and Spatial Information Systems. Prior to entering research, Daniel worked as an Operations Geologist for Pangaea Resources, planning and executing drilling programs across the Surat, Bowen, Galilee, Bangemall and Beetaloo basins of Australia. Daniel has an in depth knowledge of the petroleum operating environment, having targeted shale, CSG, TGS and conventional resource plays. In addition, Daniel has been involved in the preparation and marketing of several upstream assets, as well as multiple joint venture operations with ASX200 companies.
Daniel has applied his unique combination of Australian operational experience and strength in financial modelling to generate production and economic models for Australian and international research houses, focussing on asset economics for unconventional hydrocarbons and emerging plays in the Australasian region. Daniel has combined this experience and his knowledge  of financial markets to develop a unique forecast of both local and global commodity markets.
Company Bio
RYSTAD ENERGY – YOUR ENERGY KNOWLEDGE HOUSE
We are an independent energy research and business intelligence company providing data, tools, analytics and consultancy services to clients exposed to the energy industry across the globe. Our high-end products on energy fundamentals, oil and gas markets, oilfield services and renewables strengthen the insight and expertise of our clients, thereby assuring quality decisions. Since 2004, we have developed confidence and trust in our data, analytics and support. Our highly qualified and experienced people help our clients in business development and portfolio strategy, market and trend analysis, benchmarking and competitor assessment. Known for our up-to-date, complete, consistent and comprehensive product and service delivery, we engage with energy owners and suppliers, financial professionals, E&P and oilfield service companies, and governments, focusing on global and regional oil, gas, power and renewable energy markets.