Kindly Sponsored by Oilfield Piping Systems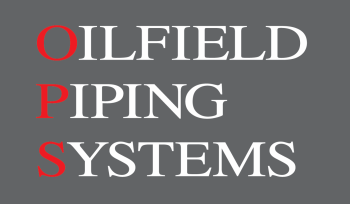 ---
Dear Members,
The 53rd Annual 'Oilfield Piping Systems / PESA NSW' Golf Day is being held at Pymble Golf Club, located on Cowan Road, St Ives NSW 2075 on Monday 16th October 2017. All PESA members and their guests are invited to attend the golf day and the presentation dinner.
The full entry fee will cover a light lunch, a round of golf at an excellent course, a three course dinner and drinks throughout the day.  This is a great way to relax and mix with your friends and industry colleagues.
We are grateful to all our sponsors from last year's event – shown on the entry forms (general form or student form). This year's tournament is again strongly supported by our industry.
In addition to the traditional individual 'Stableford' golf competitions (men's, ladies, visitors), we are again offering an 'Ambrose' team event for the more socially-inclined golfer. We are limited to only 120 golfers, so please do not delay in getting your Entry Forms in.
We look forward to seeing you at Pymble G.C. this year!
Warm regards,
Cameron Fink
On behalf of the PESA NSW Golf Committee
For more information, see attached flyer and feel free to contact Cameron Fink (cfink@bridgeport.net.au)  or Garrath Wilson (gwilson@bridgeport.net.au).
---
This annual tournament is strongly supported by our industry, led by our Principal Sponsor Oilfield Piping Systems.
Any company representative who is interested in sponsorship opportunities associated with this longstanding industry event is encouraged to contact an Oilmen of NSW committee member.
---
Bookings must be made with the Oilmen of NSW (details are found on the entry forms).
A reduced price Student Entry is also available!
To download the entry form please click here: 2017_Pymble_Entry_Form
To download the student entry form please click here: 2017_Pymble_Student_Entry
---