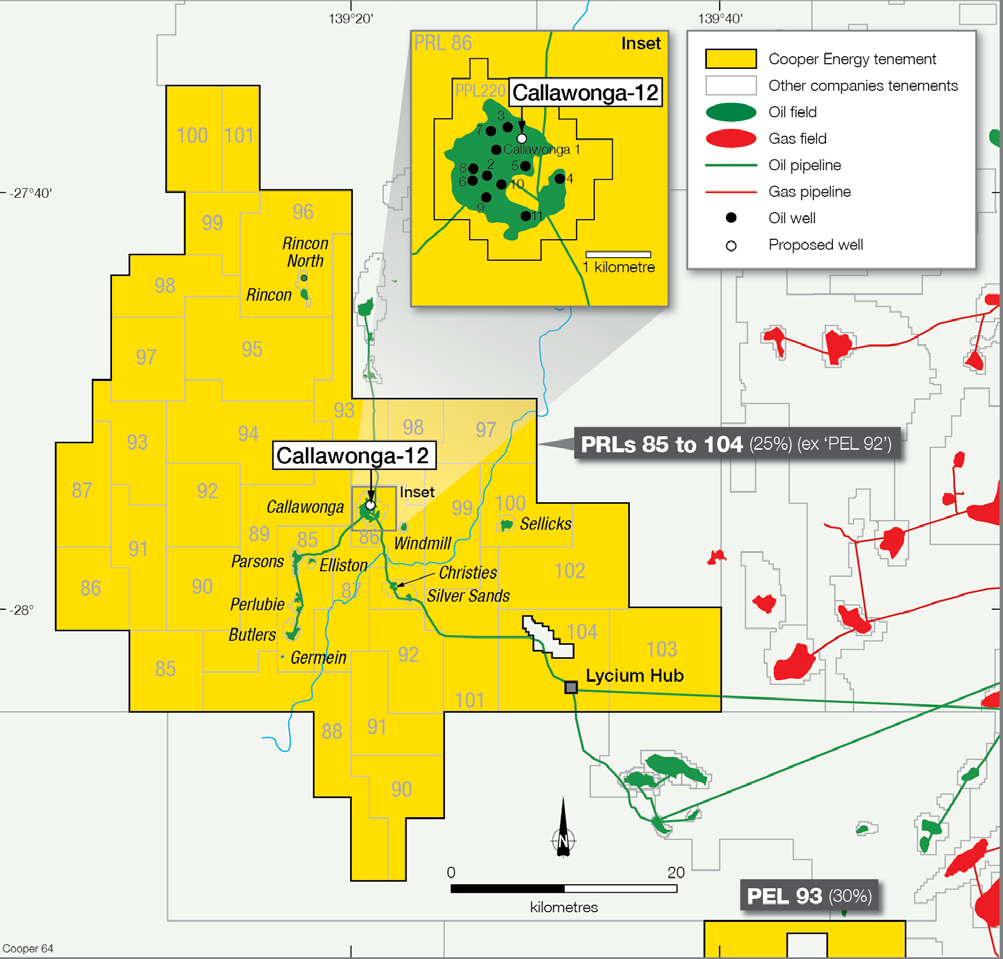 Cooper has continued drilling the Callawonga-12 appraisal and development well on the Western flank of the Cooper Basin, South Australia.
The Adelaide-based company advised that the well spudded on Thursday 18 August and the PEL 92 Joint Venture, comprising Cooper (25%) with Beach Energy (operator) holding the balance, was drilling ahead at 32m in 12¼ inch subsurface hole.
The Callawonga-12 well, located within PPL 220, is 330m northeast of the Callawonga-1 production well and is being drilled to a target depth of 1448m.
It's mission statement is to accelerate production and add reserves from the McKinlay Member and Namur Sandstone reservoirs in the northeaster area of the field.
On completion, the rig will depart PPL220 before returning in October to drill one or two exploration wells in the PRL 85-104 permits.